Recent years have put the social housing sector in the spotlight like never before, and the last six months have added further challenges including political uncertainty and a cost of living crisis.  Through conversations with our clients and candidates we understand the impact to you and your organisations. We are looking ahead to 2023 and we need to work more closely with you than ever before to understand your journey and exactly what you need in your leadership teams and on your Board.  Our Board Practice is there to support you with governance reviews and skills audits when required.
Across the Housing Sector in 2022, we have worked on the successful appointments of:

We are particularly proud of our achievements in our board recruitment processes where we have placed an additional 11 candidates as co-optees, independent committee members or full board members over and above our initial search brief.
Activity in the market
In H2 of the year, we have been privileged to assist in the following recruitments:
Mark Coupland, Executive Director of Customers, Lincolnshire Housing Partnership
Shaun Harley, Executive Director of Strategy, Digital and Culture, Lincolnshire Housing Partnership
Sam Scott, Group Chief Executive, Halton Housing
Sally Ingham, Partnerships Director, Abri
Victoria Roden, Director of People, Citizen
Noel Sharpe, Chief Executive, Bolton at Home
Darren Martin, Chief Information Officer, Stonewater
Anne-Marie Mountifield, Non-Executive Director & Chair of VIVID Plus, VIVID
Maria Bond, Chair, Gloucester City Homes
Samantha Daniel, Executive Director of People & Corporate Services, United Welsh
Lynn Morgan, Executive Director of Development, Assets & Sustainability, United Welsh
Julian Pike, Executive Director of Housing, Support & Communities, United Welsh
Harpreet Rayet, Managing Director, Shropshire Towns and Rural Housing
Tony Muir, Nicola Haywood-Alexander & Catherine Lindsay, Non-Executive Directors, South Lakes Housing
Julie Guildford Smith, Chief Executive, Honeycomb Group
Andrew Martyn-Johns, Non-Executive Director & Chair of Audit and Risk, Goram Homes
Jasbir Sandhu, Audit and Risk Committee Member, Goram Homes
Cieran Cronnelly & Amanda Hamilton-Stanley, Non-Executive Directors, Alliance Homes
In addition to Executive Search, we are proud of our Interim appointments, Leadership Development and Board Advisory work across the sector, with some examples below.

Hornsey Housing Trust, a small, community-based social housing provider, came to GatenbySanderson as a result of their permanent CEO making the decision to retire. We were initially asked to provide Interim support as the substantive CEO was due to depart within a couple of months and so the Board at Hornsey wanted to provide consistency within their Senior Leadership team as well as a quick turnaround in finding the best Interim solution.
Sophie Younger, who leads our Interim Social Housing team, partnered with Hornsey Housing Association, to deliver a clear strategy and timetable to turn the interim appointment round quickly and efficiently. Whilst the Interim process was taking place, Simon Wing, Executive Search Partner & Practice lead for Social Housing at GS, was also in lengthy talks with the Board, to set a plan for going to the market to appoint the new Permanent CEO. A great example of a 'OneGS' client solution.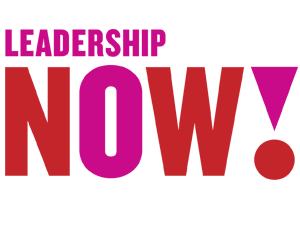 We launched the third cohort of the Leadership NOW! Programme at the end of November which is a joint initiative between GatenbySanderson and UNIFY. The purpose of the programme is to accelerate diversity at senior levels in the housing sector by supporting the development of high potential leaders from ethnic minority backgrounds. The Leadership NOW! programme brings together an engaging mix of career development and leadership development activities. We have seen over 60 participants complete the programme over the last few years with outstanding outcomes including – promotions as a direct result of programme support, increased confidence in their leadership ability, increased leadership and management tools.
We were delighted to welcome the latest cohort at the programme launch event recently. Throughout the programme, one of our aims is to build a real sense of group/cohort support so that participants can share their experience and encourage one another in their leadership journey. We also have an Alumni group who have access to further post-programme support. Our expert facilitators and coaches are looking forward to working with this exciting group of high potential leaders.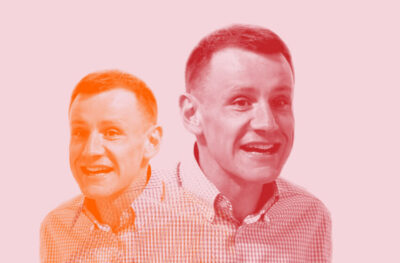 In the latest of our 'Modern Board' articles, Nick Crofts, Chair at Wythenshawe Community Housing Group, shares his personal insights with us, further demonstrating that a Board should represent every aspect of the community or organisation it serves.
We also have our Partner for Board Advisory, Zoe Wortley, exploring the importance of succession planning on Boards and how to achieve this with her article 'New Year, New Plan for your Board'.
Find out more about our Board Advisory practice here
If you'd like to discuss your current leadership priorities and challenges with one of the Housing team, or you're interested in taking the next step in your career, please do get in touch by emailing us at housingpractice@gatenbysanderson.com.
Simon Wing (Practice Lead) and the GatenbySanderson Housing Team