For all organisations, great leadership and great governance should be utmost in their thoughts. Having the best leaders in the right positions, with a high-performing board, immeasurably improves the chances of success. Executive search is a powerful tool in helping the education sector build and develop high-performing boards, however, it's not always considered in Further Education. We want to demystify and share the benefits of executive search in Multi Academy Trust board recruitment, so you can understand the importance it should play for your organisation strategically.
Executive search for board recruitment
Board recruitment is a significant area of executive search activity and is increasingly used by organisations that believe in the influence and power of good governance. Having a high-performing board is of huge benefit to an executive team and who is sitting around the table plays a critical part in that. Strategically attracting, finding and securing the best leaders takes skill and experience, as well as networks and strong relationships. This, combined with board evaluation and development work (as ideally, these should go hand in hand) ensures a board culture that goes beyond the sum of its parts.
Diversity of lea

dership
As Trusts mature and grow, so do the strategic and operational challenges. Financial resilience, attendance, inclusion, workforce planning, SEND funding… All these priorities require a level of operational and educational focus, which many Multi Academy Boards are strong in with the leaders that make up the board. But there's a Trust-wide strategic view fundamental to delivering the best outcomes that can be overlooked. There is also the diversity of leadership in terms of lived experience and representation of your cohorts and communities which brings another perspective, often one that supports driving strategic outcomes.
The questions we encourage you to ask yourself are:
Is your board representation strategic enough?
Is your community represented at board level?
Are the strategic partners in your community represented on the board?
If you, like us, believe in diversity being effective in delivering the best strategic outcomes and representing the communities you serve, then securing a level of variety and difference in the leaders on your board should be embraced and sought. Which is where executive search plays its part most effectively.
The benefits of executive search for Multi Academy Trusts
Understanding Trust's diversity goals: The first step is for the Trust to clearly define its diversity goals and objectives for the board. We support our clients in reviewing existing board makeup and building a picture of the existing skills and representation matrices to identify where the gaps are.
Inclusive search strategy: Not all executive search firms will develop an inclusive search strategy that targets a diverse pool of candidates. For us, this is the imperative first step and involves actively seeking out candidates from a wider breadth of networks and sources, including specific diversity networks, organisations, and industries we have relationships with, to ensure the broadest possible range of backgrounds and perspectives.
Diverse candidate database: Establishing and maintaining a diverse candidate database is essential. This allows us to leverage our extensive networks and databases to identify potential candidates who may not be seeking board positions but possess the qualifications and experiences needed and who can be encouraged to join. Spanning the breadth of the education sector, as well as not for profit and public sector, we have an unrivalled span of coverage.
Candidate support: Executive search firms can provide support to candidates throughout the recruitment process, helping them understand the expectations and requirements of board roles. This can be particularly valuable for candidates from underrepresented backgrounds who may be less familiar with the process. We are proud to have exceptional candidate care feedback and a world-class NPS score that reflects how much we invest in this support. Candidates, even those unsuccessful in the process, will always be looked after through every stage.
Succession planning: the board can be challenged on how it is approaching succession and a key part of that might be formulating plans to develop and channel local school board members through to the Trust's group board.
Post-appointment. Education and Training: We're uniquely placed as an executive search firm to offer ongoing leadership & talent consultancy to support placed candidates and offer development support to your board as a whole – in board evaluations, development programmes and training.
Add unique expertise to your recruitment.
Executive search should not simply be transactional but provide both client and candidate with an experience which is rich and meaningful. Many of us within executive search have worked in corresponding sectors and bring expertise in assessment, organisational understanding and leadership. We often have executive or non-executive experience themselves, bringing unique insight to each assignment.
Executive search firms can be valuable partners in helping Multi Academy Trusts diversify their boards by applying inclusive and strategic recruitment practices, minimising bias, and ensuring a commitment to diversity and inclusion throughout the process. This ultimately leads to more diverse and representative boards that can better serve their communities and stakeholders and ultimately lead to a higher-performing organisation.
---
This is the first of a series of posts exploring board governance and strategic challenges faced by the Multi Academy Trust sector, follow GatenbySanderson on LinkedIn to stay up to date with new posts as they are published.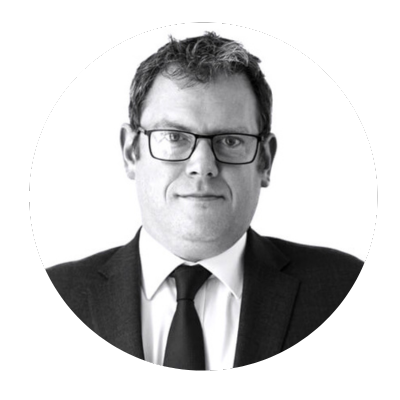 If you're interested in discussing how executive search can support the current leadership priorities and challenges in your Trust, get in touch with paul.aristides@gatenbysanderson.com or sophie.crofton@gatenbysanderson.com