For Volunteers' Week (1st-7th June), the annual celebration of the contribution millions of people make across the UK through volunteering in their communities, we're celebrating some of the many ways GS colleagues have given their time freely to support local and national charities.
Our Charity of the Year for last year was The Conservation Volunteers, a charity focused on environmental conservation through practical tasks undertaken by volunteers. GS colleagues volunteered their time at sites across the UK (Railways Fields, Lavender Pond, Skelton Grange & Hollybush). Our GS volunteers commented how rewarding it was to give back to the community and also learn new skills that they wouldn't always get the opportunity to do being office based.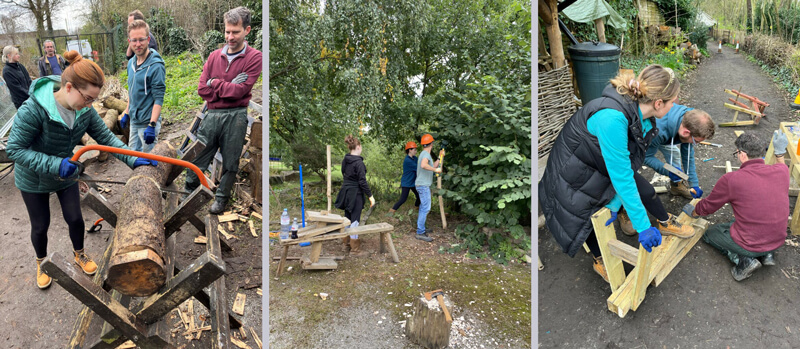 Other volunteering days were donated to help St. Gemma's Hospice in Leeds at their warehouse. The warehouse gets donations from various companies, often brand-new items, given as part of store closures. GS colleagues were given the task of looking through numerous donation bags from a fabric company and debranding the items and taking tags off. It was hard work but a really enjoyable day.  St Gemma's staff were extremely grateful for the help and it was admirable to see their dedication to the warehouse.
Since partnering up with our current Charity of the Year, Alzheimer's Society, colleagues in the Leeds office recently volunteered as part of the Forget-Me-Not Appeal, undertaken every May to raise awareness and funds for people living with dementia.
Thank you to all our colleagues for their generosity in giving their time and talents freely.