The focus on Diversity and Inclusion in the workplace has never been so heightened.  Organisations across the globe are justifiably placing a strong emphasis on taking ownership and leading the way in driving accountability to create fair, equal and inclusive workplaces.  HR departments are integral to this drive, with their role within data procurement, recruitment, career development, policy, training and otherwise fostering D&I in the workplace.
For HR to address the inequality that a broad spectrum of workers experience in the workplace, HR must 'walk the talk' when it comes to Diversity and Inclusion.
GatenbySanderson had the pleasure of interviewing Andrea Williams-McKenzie, Deputy Chief People Officer for Guy's and St Thomas'​ NHS Foundation Trust as part of our Influential Leaders series.  Click HERE to watch Andrea Williams-McKenzie's Interview and hear her talk on why the movement #InclusiveHR was created, and how we can best create inclusive spaces in the workplace.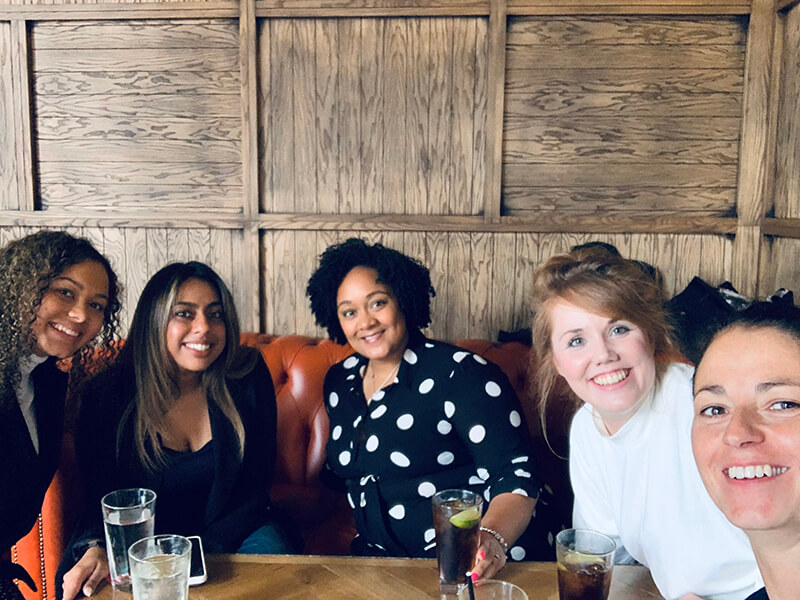 The photo shows our HR Team here at GatenbySanderson.  From left to right: Paris Onigbanjo (HR & Recruitment Co-Ordinator), Bhav Vadgama (Head of Talent Acquisition), Jade Beckles (Diversity & Inclusion Advisor), Kay Taylor (HR Consultant), Tina Reid (HR Director).
We look forward to collaborating with you on the positive action we continue to take to build greater inclusivity.
Jade Beckles, Diversity and Inclusion Advisor