We held a conversation about inclusion at GatenbySanderson as part of National Inclusion Week and to champion this year's theme of #TakeActionMakeImpact. Held over lunchtime in one of our offices, 12 members of staff across a range of roles and seniority with a breadth of lived experiences came together to discuss what inclusion at GatenbySanderson means, and what more can be done.
We all found the conversation incredibly insightful, encouraging and important, and want to support our clients and partners in doing this in their organisations by sharing how to host a conversation about inclusivity at work.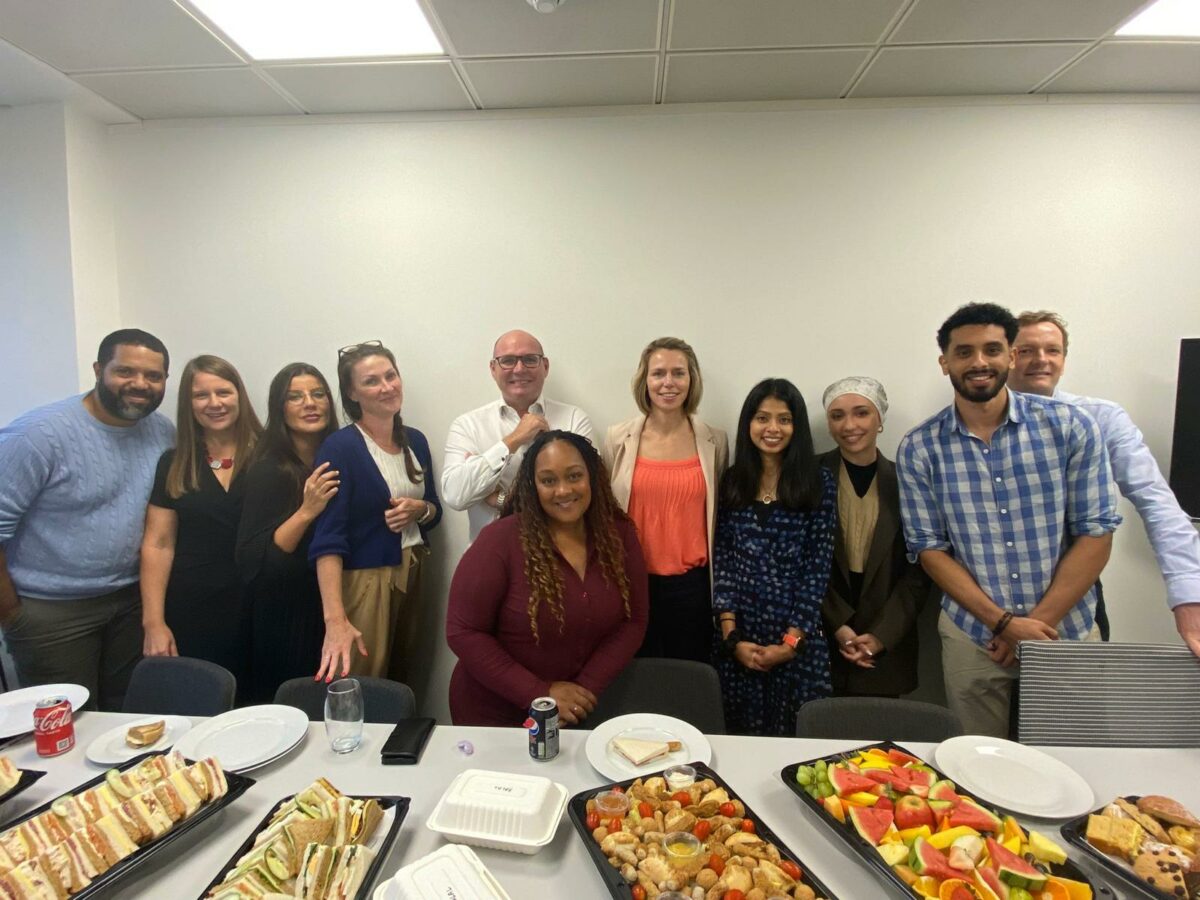 Below we share some examples and specifics about set-up before, how to run the session and what questions we asked, as well as some of the topics covered.
We've included anonymised soundbites from our session, which was recorded with permission from all participants, so you can hear some of what we discussed.
How to facilitate an inclusive conversation at work
Before the conversation:
Choose someone to host and facilitate the conversation who is trusted and confident enough to guide the group and ask questions
Think about the setting and environment. Where will be most appropriate for open discussions?
Keep diversity in mind when choosing your participants, as it's important to have many different perspectives in the conversation
Define what the conversation's purpose is and what your expectations of colleagues are. Communicate them with everyone clearly ahead of time
Invite colleagues, and remind them a few days beforehand
Remind everyone it's a safe space and they can participate as much or as little as they wish
During the conversation:
Thank everyone for their participation
Set the scene for this being a safe and confidential place to share, ask questions and participate
Ask everyone to introduce themselves
Kick off with your prepared questions
Let the conversation flow – the questions are prompts but as people open up it will become a conversation between the group and other questions will naturally arise
Encouraging everyone to have a voice, using questions like "Does anyone else have a perspective on this?" or "What do you think [name]?"
Thank people for sharing vulnerably as it encourages others to open up too
At the end, thank everyone and signpost to additional support (such as speaking to a Mental Health First Aider as conversations like this can be tiring and difficult) and training, or next steps
The questions we asked:
What does inclusion mean to you?
Share a time when you felt included or excluded, and how it impacted you.
How can you balance belonging with celebrating differences?
How do we communicate our needs?
What role do leaders play in fostering an inclusive environment?
How can line managers help their teams feel included at work?
What does inclusion feel like?
Is there a difference between curiosity and offence when asking about someone's background or needs?
Do you have examples of where you've been included or excluded?
Can we suggest one actionable step to promote inclusion in our team?
Does everyone feel comfortable stepping up and saying something if we see or experience something that's not inclusive at work?
Do we think we have enough channels to feel safe to speak up?
Are there strategies that people have developed you can have prepared to challenge something in the moment?
If there's one takeaway from this conversation for you, what is it?
The conversation really flowed and we found people asking questions of one another and sharing experiences that have shaped their view of inclusivity, as well as admitting where they might need to focus learning. Some of the keywords that came up in our conversation frequently include: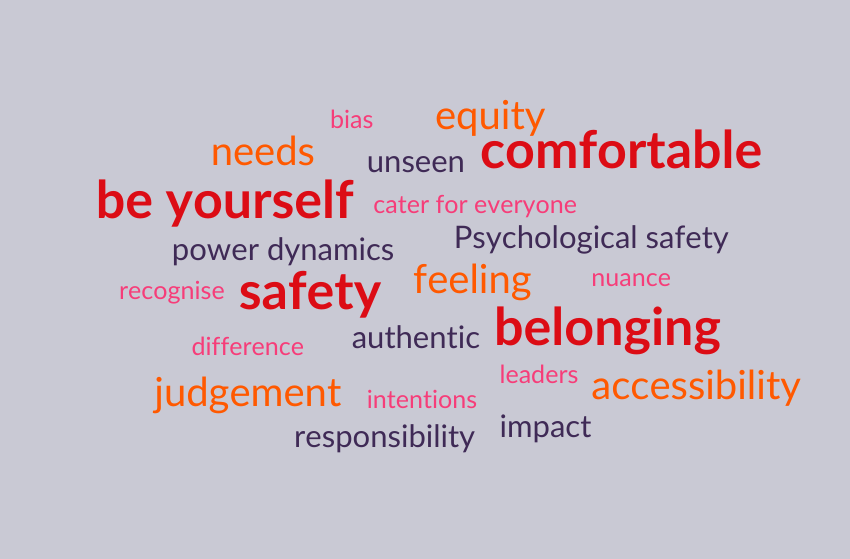 After the conversation
Don't let this be the one and only time you host this kind of conversation. Regular opportunities for people to connect, have courageous and curious conversations and ask questions are really important to fostering an inclusive workplace and culture. These discussions work well in smaller groups, so regular touch points that are well-facilitated will encourage networking across your business too.
Inclusive conversations are important for all colleagues but when leaders engage with them or organise and champion them, it sends a strong message about the culture of inclusivity you're trying to create.
We provide inclusive leadership development to many of our clients across the public sector. If you'd like to find out more about how we help you, please reach out to our Leadership & Talent Consultancy team.