The move to hybrid/agile working is much documented and has meant a seismic shift in working practices, possibly the greatest we have seen in the past 20 years! These changes have impacted both private and public sector alike, and as the UK's leading people intelligence business, we have worked with organisations as they grapple with the implications of our new world of work.
It was incredibly insightful to collaborate with North West Employers and meet with HR colleagues from across the North West, and further afield, in our recent webinar. It was great to hear and share stories from HR professionals across the sector on how they are addressing the challenge, as well as sharing and exploring some of our recent research into building an inclusive workforce in a world of hybrid and agile working.
Through GatenbySanderson's unique assessment and profiling tool, Altitude, we have noted a number of change in how leaders in public sector, and specifically local government.  Altitude assesses candidates' leadership style across 12 core behaviours. This is the only model to use extensive and continuous research of Public and Not for Profit leaders to determine and benchmark what success looks like in these markets.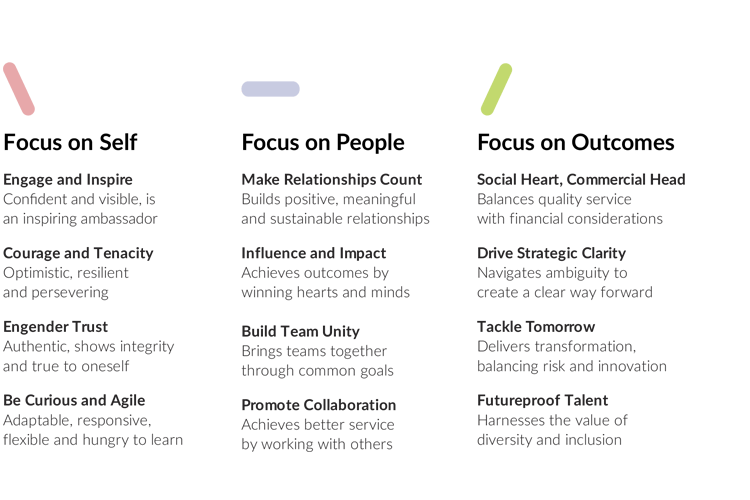 So what does our Altitude data show?
Competencies which suggest an ability to maximise social value have significantly increased in terms of leadership potential.       
Response to the pandemic has engendered a powerful sense of common purpose with teams and organisations pulling together to tackle a common foe.        
It's not an exaggeration to suggest that the pandemic has brought out the best in local authorities, and this is strongly backed up by the data. 'Social Heart/Commercial Head' has increased significantly in terms of leadership potential during the pandemic, as has the ability of leaders to 'Engender Trust'.          
Psychological safety, in the context of the pandemic and agile/hybrid working, is an essential factor in developing an inclusive culture. This is fundamental to the development of an inclusive culture. This is particularly the case where colleagues and teams have been "away" from what would traditionally be considered their place of work – i.e. the office, and, as the immediacy of the pandemic recedes and we are in a period without lockdowns, we return to a level or normality, or dare I call it the 'new normal'. It is worth noting in order for psychological safety to be developed in the workplace, organisations have to address their cultures and environments of work and ensure there is the feeling of trust and the presence of connectivity and collaboration.       
As one local authority colleague who was attending explained:
"If people cannot bring their whole self to work and feel safe, interpersonal risk taking fails and the value of the team is lost".
If you'd like to discuss our Altitude research in more details, please contact Liaquat Lal on 
liaquat.lal@www.gatenbysanderson.com.