Rosie Gunn, Principal Consultant in our Housing Practice, talks to Geeta Nanda OBE, CEO of Metropolitan Thames Valley (MTVH) and outgoing Chair of the G15 Group, about the importance of promoting equality, diversity and inclusion.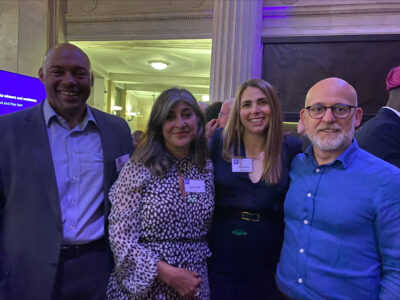 Geeta was the very worthy winner of the UNIFY Special Recognition Award at G15 Ethnicity in Housing Awards,  in recognition of her pioneering work as Chair of G15, and being an overall role model to the sector.
GatenbySanderson is the proud sponsor of this Special Recognition Award.  We welcome and support the work done to accelerate the representation of ethnically diverse leaders in the sector but recognise much more needs to be done. We are excited to carry on this journey with UNIFY Network and the LeadershipNOW! Programme to make the sector the most diverse and inclusive industry it deserves to be.