We are proud to announce that our charity of the year is Alzheimer's Society.
There are currently almost 900,000 people living with dementia in the UK. That number is set to rise to 1 million by 2025, and as the UK's biggest killer, its vital charities like Alzheimer's Society continue to receive donations and fundraising to provide vital services, local support and keep investing in research. This is why corporate partnerships, like our charity of the year, are so important.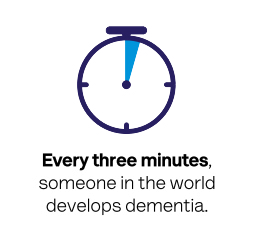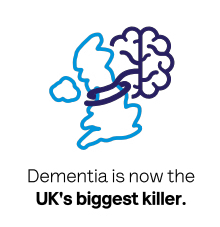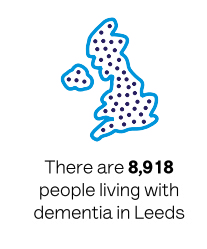 For the next 12 months, GatenbySanderson will be dedicating the majority of our fundraising initiatives to support our charity of the year. Memory walks, bake sales, raffles, fundraising days, volunteering days and salary sacrifices are just a few ways we plan to raise funds for the charity in 2023-2024.
Our fundraising target: £5,000
We have set ourselves a fundraising target of £5,000 which we hope to exceed as we did for last year's charity of the year, TCV.
"It's clear that dementia touches such a broad range of people and I am keen to further my understanding of Alzheimer's and its impacts, as well as the research projects to develop targeted treatments. We have already begun plans for some exciting fundraising events and workshops and I hope we can have another successful year supporting a charity with such a worthwhile cause."
Ellie Masters-Gregory, co-chair of our CSR Group
About Alzheimer's Society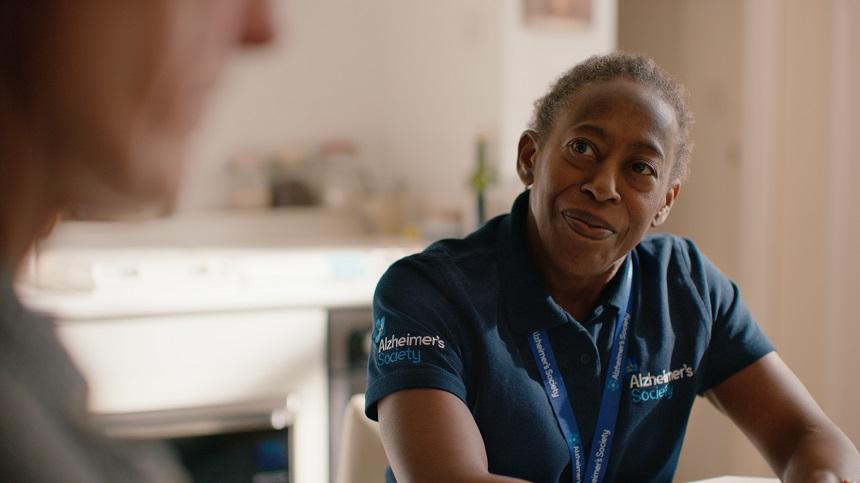 Alzheimer's Society are the UK's largest collective force of people with unparalleled knowledge and over 40 years of experience addressing the biggest challenges facing people living with dementia. As a Society, they are made up of people with dementia, carers, trusted experts, campaigners, researchers and clinicians. Many are undiagnosed and facing the realities of their condition alone. As a Society, and with the help of our supporters, we're changing that.
How we choose our charity of the year
Kevin, our CEO, explains how we all have the chance to nominate and vote for our charity of the year:
"At GS we have a focus on what CSR means to us and how we can contribute positively to our wider society. We have a very committed CSR team who gathered suggestions from across the business, including engagement with our affinity groups, before shortlisting.

Our shortlist this year consisted of 4 worthy causes, covering children's mobility support, youth career prospects and support for domestic abuse survivors. 

GS wants to support a charity that touches many of our people (via family, community or other reasons). Our process to create the shortlist was inclusive and so was our final selection, which was opened up to an all company vote during our monthly OneGS Teams call. Alzheimer's Society was the charity chosen by most and we are hugely excited to be supporting them for the next year as our corporate charity. GS will continue to support other in year events in addition to this (e.g. red nose day, movember), as well as establishing informal partnerships with our shortlisted charities."
Kevin Gordon, CEO
The personal impact of dementia
Katrina Paget, Partner and Head of Regulation and Not for Profit knows all to well the impact dementia has on a family:
I watched my dad, a constant in my life, change from a gentle, loving, family man to an aggressive and distant person who didn't know his three daughters, before he passed away in December 2022. That sounds brutal, but it is the stark reality of this disease, which is difficult and distressing for everyone it touches. 

I am delighted that GatenbySanderson are partnering with Alzheimer's Society, as someone who has seen and felt the impact of dementia, the support they give is vital.  

With nearly 9,000 people living with dementia in our HQ city of Leeds alone, we know our fundraising will help families like Katrina's across the UK.
Our vow of support
Alzheimer's Society's Our Vow campaign calls for vows of support so they can continue to provide dedicated support and research into life-changing treatments. Together we are help and hope for those living with dementia.
We vow to help end the devastation caused by dementia, through business-wide, team, and individual fundraising activities throughout the year.
We'll continue to share updates about our fundraising here and on LinkedIn and Twitter.
To find out more about our charity of the year and how you can support them too, visit www.alzheimers.org.uk